Pochettino optimistic of Chelsea changing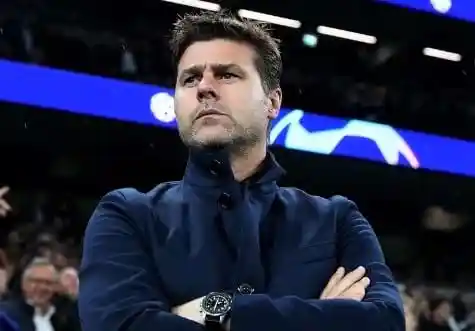 Manchester City is showing a monopoly in English football in recent years. A few other teams have also seen success before.However, for Mauricio Pochettino, Chelsea is the best.
The new coach of the Chelsea said that the best team in the last 10 to 15 years is the London club. Chelsea won the English Premier League five times and the Champions League twice from 2004 to 2023. 21 trophies have come to Stamford Bridge during this time. Chelsea last won the league in the 2016-17 season. Their last title at the European Championships came in 2021. Having not done very well in the league in the last few seasons, Chelsea have had a very poor last season. They finished 12th in England's top league, and were knocked out in the quarter-finals of the Champions League. Their progress stopped in the third round in the FA Cup and League Cup. Thomas Tuchel and Graham Potter lost their jobs due to the team's failure. Frank Lampard took over for the latter part of the season. The club then appointed Pochettino as coach on a permanent basis ahead of the new season. Despite not having that success in recent years, Pochettino's team has been the best for a long time. Pochettino's interview was published on Chelsea's social media last Monday. The Argentine is determined to take the club back to the ranks of the best.
He said, Chelsea is the best team in England in the last 10, 12, 15 years. I know Premier League and Chelsea very well. I think our fans are thrilled to see us on the winning streak again. Pochettino has previous coaching experience in English football. He worked at Southampton from January 2013 until the middle of the following year. From there until 2019, he was the coach of Tottenham Hotspur. The team played in the Champions League final in 2019 with his hand.