Bangladesh to face Lebanon in SAFF Championship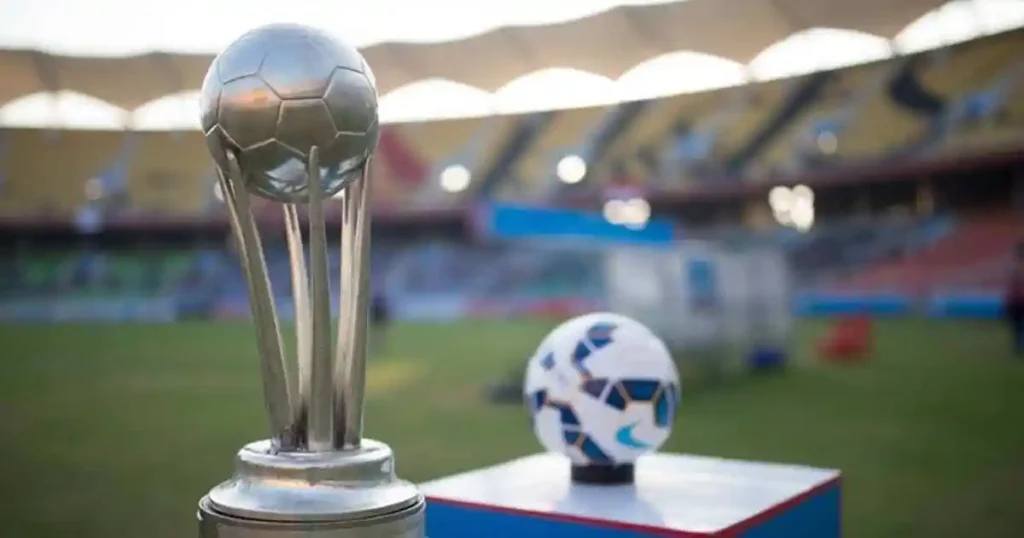 The 14th season of South Asian Football Federation (SAFF) Championship already started in Bangalore of India yesterday. The visiting team Kuwait won against Nepal on the first day. Bangladesh will take on the strong Lebanon in their first match of the tournament in Bangalore on June 22. The two teams have met only twice before. Bangladesh lost the first match by 4-0 to Lebanon but won the next match. Considering the ranks or strength, Bangladesh is far away than Lebanon where Bangladesh (192) and tournament favorite Lebanon (99) in the FIFA ranking. But recently, Javier Cabrera's team gathered a massive experience as well as self-confidence including a recent win against Cambodia a few days ago. On the other hand, Lebanon lost to India before the start of the tournament. On top of that, it was Bangladesh who won the last match with Lebanon. From that aspect, Bangladesh will enter the field with a lot of self-confidence.
Meanwhile, Bangladesh has not been able to break the semi-final drought in SAFF Championship for more than a century. The representatives of red and green, who won the championship 20 years ago, have not been able to lift themselves to the last four for the last 14 years. This time, Javier Cabrera, the head coach of the Bangladesh team, wants to get rid of that shameful situation. He wants to focus on his team instead of thinking about the opposing team and wants a positive result. Jamal, Tapu's team sweated through practicing at the Karnataka State Football Association Stadium from 3 pm to 5 pm yesterday.
After practice, Bangladesh coach Javier Cabrera said, "Lebanon is definitely a strong team. They must play for the full three points. But we are fully prepared to fight them and our aim will be to win."
Bangladesh team captain Jamal Bhuyan said, "We have practiced well, prepared well and want to do best against Lebanon. And of course, we definitely want to win against them. We will be happy if we get one point. But our target will be three points. Although it is very difficult as Lebanon is a very strong team, we try our best."
Lebanon has played 4 matches in the last 12 days. For which Lebanon is quite tired. Jamal said, this is also an opportunity for us. Meanwhile, Lebanon will not give up so easily, the coach of Lebanon explained well that they took Bangladesh hard. Knowing that Bangladesh is lagging behind in international football, Lebanon has come to play SAFF Championship after studying Bangladesh well. This coach Alexander said, "SAFF is a different experience for the Lebanese players. Lebanon has played with Bangladesh and have a history of losing match. But this time the game will be played on a different level this time."
Lebanon coach also said that we finished a tournament in a very short time and one more tournament to be played in less time. But this SAFF Championship trophy will be a different battle, which is very important for us. Lebanon coach has told Bangladesh that everyone comes to become champions. We have good ideas about Bangladesh. They have some very good players, but we are ready to face them.
Meanwhile, the Lebanese football team was the runner-up in the final of the tri-nation tournament held in India. The coach of the team, Alexander termed the tournament as a little different and said, this tournament is different for us. This is the first opportunity to play here, where we will face many new teams. We have been playing in India for a long time and have played a lot of matches in a very short period of time.Meanwhile, the Spanish coach of Bangladesh, Javier Cabrera, is not bowing down to the threats of the Lebanese coach. In the press conference, he said that now we know what our work will be. Moving on to how working in the dressing room. We know very well that it is a tough match, but we are also ready. Bangladesh team has prepared long before the match. After training in Dhaka, Jamal-Tapu's team went to Cambodia and played two preparatory matches. Coach Javier Cabrera is satisfied with the preparations.
Bangladesh national team coach Javier Cabrera said, we have been preparing for SAFF for a long time. Although our preparation is less than other teams, we played two warm-up matches in Cambodia. Our, results there were good. We are in a tough group. We have three important matches ahead of us. Boys are also ready. They are looking forward to win.
In addition, Lebanon are debutants in the competition and one of the two non-South Asian teams invited to take part will play safely with hard preparation. The remaining two group matches of Bangladesh will be held on June 25 and 28. Bangladesh will play against Maldives on June 25 at 4 pm (BST) and face Bhutan on June 28 at 8 pm (BST). All the matches will be held at the same venue. The semifinal of the championship will be held on July 1 while the final is slated for July 4. The timing of semifinals and final of the championship will be confirmed later stage.
Bangladesh squad – Anisur Rahman Zico, Sahidul Alam Sohel, Mitul Marma, Topu Barman, Bishwanath Ghosh, Tariq Raihan Kazi, Alomgir Molla, Rahmat Mia, Mehedi Hasan Mithu, Isa Faysal, Md. Ridoy, Sohel Rana, Sheikh Morsalin, Jamal Bhuyan, Mojibor Rahman Jony, Md Sohel Rana, Rabiul Hasan, Suman Reza, Foysal Ahmed Fahim, Mohammad Ibrahim, Rakib Hossain, Aminur Rahman Sojib and Md.Rafiqul Islam.